SISU BOAT INC BOAT COVERS
ABOUT SISU BOAT INC
Deriving its name from the Finnish word for stamina and perseverance, Sisu Boats Incorporated was founded in the 1970s based in New Hampshire. Starting with a fiberglass 22-foot watercraft designed by Royal Lowell, the vessel quickly became a popular choice. Sisu Boat Incorporated catered to the offshore fishing and lobster fisherman with vessels from 22 to 30 feet in length. Despite early success, Sisu Boat Incorporated went out of business in 1988.

Find your SISU BOAT INC boat cover below: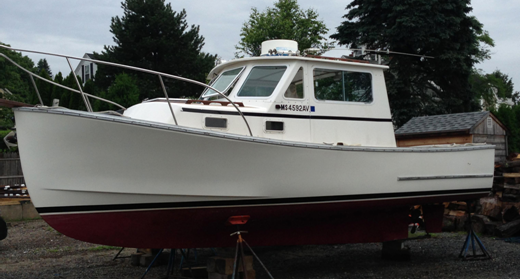 Popular Sisu Boat Inc Boat Models:
SISU 22
SISU 22 BASS BOAT
SISU 22 CENTER CONSOLE
SISU 22 LOBSTER BOAT
SISU 26
SISU 30
SISU BASS BOAT
SISU BASS BOAT ISLANDER
SISU CENTER CONSOLE
SISU CRUISER
SISU CRUISER ISLANDER
SISU LOBSTER BOAT
SISU OFFSHORE
SISU OFFSHORE ISLANDER
Sisu Boat Inc Facts:
The Sisu boats were built in the 1970s and 80s by Sisu Boat Inc. of Portsmouth, NH. The hull designs were created by Royal Lowell. They were very popular, and many are still on the water today.The term "sisu" refers to a common Finnish concept of "stoic toughness" or perseverance. The literal translation is "having guts" - basically, the spirit of will that survives and enjoys the harsh winters of Scandinavia. 'The Power of a Finn is the Sisu Within Sisu closed its doors in 1988, and the hulls migrated to various builders. The Lowell Brothers are now proud to once again offer the Sisu 22 and Sisu 26, as our Lowell 22 and 26.