SOUTHWIND BOAT COVERS
ABOUT SOUTHWIND BOATS
Part of Seminole Marine Group, Georgia-based Southwind entered the recreational marine marketplace in 2007. Southwind manufactures deck boats and pontoon boat vessels incorporating unique design traits. Combining the comfort and capacity of a deck boat with the performance of a runabout, Southwind Sport Deck vessels range in lengths from 21 to 26 feet. Southwind boats are constructed to the standards of the ABYC and NMMA certification.

Find your SOUTHWIND boat cover below: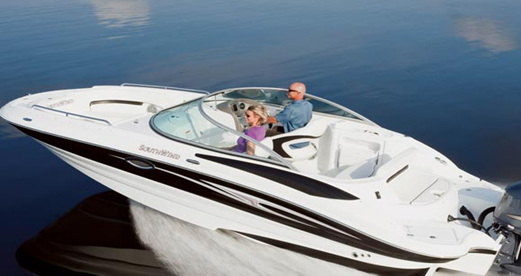 Popular Southwind Boat Models:
200SD/DB
2010L HYBRID
201FS HYBRID
201L HYBRID
201LX HYBRID
210SD/DB
212SD/DB
2200SD/DB
2290FF HYBRID
2290L HYBRID
229FF HYBRID
229FS HYBRID
229FX HYBRID
229L HYBRID
229LC HYBRID
2400SD/DB
2600SD/DB
Southwind Facts:
Featuring head turning style, a smooth ride and top-tier construction, SouthWind has earned its premium reputation. With a full line of Sport Deck and Hybrid Models, SouthWind will help you get the most from your boating investment, by providing a flexible platform for a broad array of on-the-water activities. There's a reason why SouthWind has caught on as well as it has and a walk-through on any of our boats or a test ride will let you see that There Is A Difference.