STORM BOATS BOAT COVERS
ABOUT STORM BOATS
Specializing the creation of bass boats and shallow water vessels, Storm Boats was established in 1977. Storm Boats revolved exclusively around a 21-foot sport fishing product until the arrival of a 22-foot hull option in 1996.Based in the state of Florida, Storm Boats operated under two major ownership groups. Under Sievert Engineering, the Storm Boats brand of watercraft was discontinued after the 2006 model year.

Find your STORM BOATS boat cover below: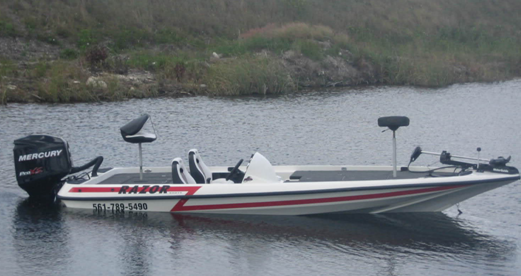 Popular Storm Boats Boat Models:
STORM 206/BS
STORM 206C/BS
STORM 206C/FO
STORM 22
STORM 22 BASS
STORM 22 DUAL CONSOLE
STORM 22 FLATS
STORM 22/BS
STORM 22/FO
STORM ANNIVERSARY ED
STORM BASS
STORM BASS FLATS
STORM CLASSIC
STORM CLASSIC BASS
STORM CLASSIC SALT
STORM CRUISER
STORM OPEN CRUISER
STORM THUNDER STORM
STORM THUNDER STORM 22 SALT/FRESH
STORM THUNDER STORM THUNDER SERIES
STORM THUNDER STORM-BASIC
STORM THUNDER STORM-BASS
STORM THUNDER STORM-HANDICAPPED
STORM THUNDER STORM-HIGH PERFORMANCE
STORM THUNDER STORM-PRO TOURNAMENT
Storm Boats Facts:
STORM started as a custom boat manufactured by Crowell Marine Industries back in 1978. That original was made into 1980 until the legendary 206 was developed. At the time, the STORM hull was far ahead of its time. Here we had a hull that was longer than any bass boat made during that time, ran rough water better than any bass boat produced and was faster than the competition with the same 150 hp motors that were becoming popular. Many have forgotten that the 206 still outperforms the production 18 footers with a 150 in every aspect of performance. Then add to that a true one piece build method that made them stronger than any boat made, then and now. This boat was completely customizable and the buyer could sit down with the builder and either have a standard model made or could have any deck configuration imaginable added for optimum usability.