SUNBIRD BOAT CO. BOAT COVERS FROM NATIONAL BOAT COVERS
National Boat Covers offers the widest variety of high-quality boat covers for Sunbird Boat Co. Choose the perfect fit boat cover for your exact model and size Sunbird Boat Co.using our drop down selector menu. Our boat covers are made with waterproof heavy-duty Marine grade fabric that is 99% UV resistant. This is the best semi-custom fit cover on the market today.

Find your SUNBIRD BOAT CO boat cover below: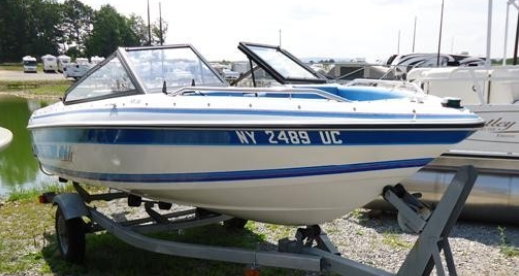 ABOUT SUNBIRD BOAT CO
First selling boats in 1982, Sunbird Boat Company produced bow riders, cuddy and fishing boats for the recreation market. Sunbird broad product range was built to satisfy the entry-level new boat buyers seeking a dependable vessel. Existing as an individual boatbuilding company through the 1980s, Sunbird's business was eventually absorbed by the Outboard Marine Company. The Sunbird name disappeared from the industry after the 1998 model year.
SUNBIRD BOAT CO PHOTO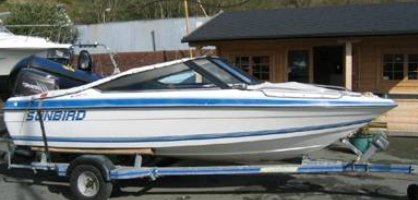 Popular Sunbird Boat Co Boat Models:
BARLETTA 184
BARLETTA 184 CUDDY
BARLETTA 204
BARLETTA 204 CUDDY
BARLETTA 208 CUDDY
BARLETTA 228
BARLETTA 229
BARLETTA 229 AFT CABIN
BARLETTA 279
BARLETTA 279/AC
CORAL 180 BR
CORAL 180 FS
CORAL 180 SL
CORAL 190 BR
CORAL 190 CUDDY
CORAL 200 BR
CORAL 200 CUDDY
CORAL 200 SL
CORAL 200 SL CUDDY
CORAL 220 BR
170 BR
172 FS
175 BR
175 FS
177 FS
185 BR
188
188 CUDDY
195 BR
198 CC
198 CUDDY
208 CC
208 CUDDY
208 GT CC
215 BR
215XL BR
216
216 CC
218
218 CC
CORSAIR 205
CORSAIR 205 SL
CORSAIR 205 SS
CORSAIR 218
CORSAIR 218 CUDDY
CORSAIR 220 CUDDY
CORSAIR BR
CORSAIR CUDDY
CORSICA
CORSICA 175
CORSICA 185
CORSICA 186
CORSICA 188
CORSICA 195
CORSICA 196
CORSICA 198
CORSICA 218
EUROSPORT 190
EUROSPORT 190 QR
EUROSPORT 190 SS