SUNCRUISER PONTOON BOAT COVERS FROM NATIONAL BOAT COVERS
National Boat Covers offers the widest variety of high-quality boat covers for Suncruiser Pontoons. Choose the perfect fit boat cover for your exact model and size Suncruiser Pontoon using our drop down selector menu. Our boat covers are made with waterproof heavy-duty marine grade fabrics such as Sunbrella, Sunflair, and Marinex. These are the best semi-custom fit covers on the market today.
Call our USA based cover experts for assistance. 800.616.0599.

Find your SUNCRUISER PONTOONS boat cover below: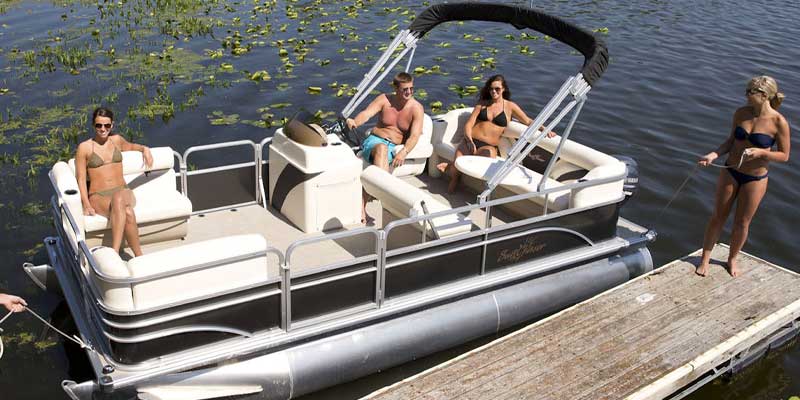 ABOUT SUNCRUISER PONTOONS
Started in 1990 as a family recreational watercraft provider, Suncruiser Pontoons operated when Lowe Boats was owned by Outboard Marine Corporation. Suncruiser Pontoons constructed vessels ranging from 18 to 28 feet in length. In 1999, Suncruiser Pontoons business was integrated into Lowe Industries.
SUNCRUISER PONTOON FACTS 
Looking for the perfect combo of fishing and cruising features in a single pontoon package? Lowe's SF series strikes the perfect balance - geared for the avid fisherman with livewell, fishing station and trolling motor options - and for cruising comfort with plush L-lounge seating, deluxe carpet and Lowe's legendary fit, finish and ride. Now you can have it all... catch the versitle Lowe SF series!
Popular Suncruiser Pontoons Boat Models:
BM180
BM180ED
BM200
BM200ED
BM200EU
BM220
BM220 PERFORMANCE
BM240
BM242
BM242ED
JAMAICA
JM200LED
JM200LEU
JM200LS
JM220
JM220 PERFORMANCE
SUN
TRINIDAD
SWL
SPORT
TAHITI
BIMINI
JM240FDEU
JM240L
JM240L/PT
JM240LED
JM240LEU
JM240LS
JM260
JM260 JAMAICA
ML180
ML180EU
ML181
ML181EU
ML220
SD260
SUN
SUNDECK SD200
SUNDECK SD240
SUNDECK SD240 DLX GRP L
SUNDECK SD240 GROUP L