TAHOE BOAT COVERS FROM NATIONAL BOAT COVERS
National Boat Covers offers the widest variety of high-quality boat covers for Tahoe Boats. Choose the perfect fit boat cover for your exact model and size Tahoe Boat using our drop down selector menu. Our boat covers are made with waterproof heavy-duty marine grade fabrics such as Sunbrella, Sunflair, and Marinex. These are the best semi-custom fit covers on the market today.
Call our USA based cover experts for assistance. 800.616.0599.

Find your TAHOE boat cover below: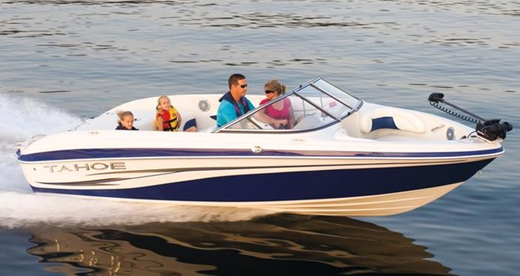 ABOUT TAHOE BOATS
Molds are kept buffed to a high sheen to produce the brilliant and rich finishes TAHOE is known for. Fiberglass hulls, decks and components are carefully measured and laid out to ensure proper thickness for maximum strength and durability. Every engine compartment interior is completed gelcoated and finished for easy cleanup. Even the furniture is carefully crafted by our skilled crew for perfect fit and the utmost comfort and class.
TAHOE FACTS
TAHOE Boats employs one of the industry's most thorough customer feedback systems. With the information gathered from owners through our Voice of the Customer™ surveys, they continuously work to improve product and performance. It's all part of their long-standing commitment to providing you the absolute highest quality of on-the-water fun, excitement, and memories. Top-of-the-line craftsmanship for top-of-the-line fun. TAHOE® Boats is dedicated to crafting only the highest-quality boats possible, so you and your crew can experience the best on-the-water adventures.
Popular Tahoe Boat Models:
ALPINE
DECK
STRICKER
STRIKER
Q4
Q3
GRAND
NAVIGATOR
TAHOE