TIARA/S2 YACHTS INC BOAT COVERS
ABOUT TIARA/S2 YACHTS INC
Associated with larger sailboats and powerboats, S2 Yachts Incorporated lent the Tiara name to a line-up of smaller bow rider watercraft. Constructing vessels ranging from 18 to 25 feet in length, Tiara/S2 Yachts Incorporated utilizes the power of stern drive propulsion. In 1987, the Tiara name was replaced by the Slickcraft branding in selling the sport boats.

Find your TIARA/S2 YACHTS INC boat cover below: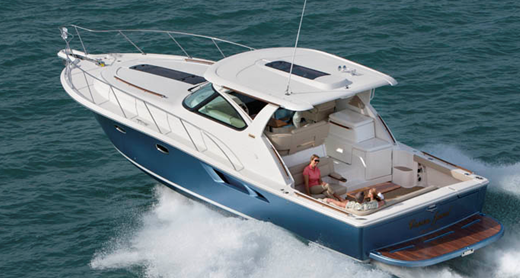 Popular Tiara/S2 Yachts Inc Boat Models:
1800 DAVANTI
2000 CONTINENTAL
2000 DAVANTI
2000 DAVANTI BOW RIDER
2000 FISHERMAN
2000 HOLIDAY
2000 OVERNIGHTER
2000 TOUCHE
2200 CONTINENTAL
2300 CONTINENTAL
2300 DAVANTI
2500
2500 CENTER CONSOLE
2500 OVERNIGHTER
2500 SPORT SALON
2500 VACATIONER
Tiara/S2 Yachts Inc Facts:
After Leon left AMF, he implemented his plan to begin a new Slikkers family boat building company. On February 18, 1974, S2 Yachts, Inc. (Slikkers' second company) was born. With the help of family members, friends and others, Leon began a new chapter of success that continues today.Not long after S2 Yachts began operation, its first sailboats were ready for shipment. The type of boats were now different, but so was the generation of Slikkers family colleagues, as David and Robert, Leon's two oldest children, were now part of the team. The two sons had grown up in the small apartment above their father's business, a place where boats were always the topic of conversation. "I think it was osmosis… Dad talked about the business at the dinner table and at the breakfast table." Remarked David Slikkers, the eldest son. Long before the AMF purchase, David, who spent so much time around the boat factory anyway, began custodial duties there after school. During school vacations and breaks from grammar school and then college, David climbed his way up to the Lamination department and from there to assembly, stock room, transportation, and finally accounting.