TOPAZ MARINE BOAT COVERS
ABOUT TOPAZ MARINE BOATS
Topaz Marine constructed a wide variety of fiberglass sport fishing vessels from the 1970s until the 1989 model year. Ranging from 24 to 51 feet in length, Topaz Marine products are well suited to weekend offshore fishing trips. A strong seller for the marine company, he 24-foot vessel design sold by Topaz Maine would also find success with Bimini Marine.
Find your TOPAZ MARINE boat cover below: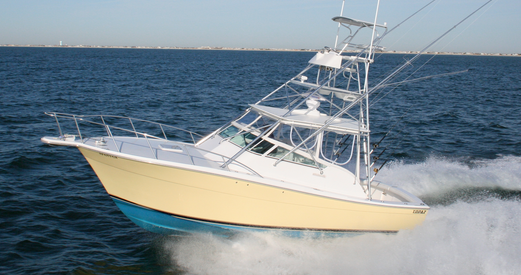 Popular Topaz Marine Boat Models:
32 EXPRESS
33 EXPRESS
SPORT 29
TOPAZ 24
TOPAZ 29
TOPAZ 29 SPORT
TOPAZ 29 SPORTFISH
TOPAZ 32/FS
TOPAZ 32/SF
TOPAZ 36/FS
TOPAZ 37
TOPAZ 37/FS
TOPAZ 38 SPORT
TOPAZ 38 SPORT/FS
TOPAZ 38/FS
TOPAZ 39 FLYBRIDGE
TOPAZ 39 SPORT ROYALE
TOPAZ 39 SPORT ROYALE/FS
TOPAZ 39/FS
TOPAZ BIMINI
TOPAZ BIMINI 24
TOPAZ CTR
TOPAZ CUDDY 28
TOPAZ MAKAIRA 28
Topaz Marine Facts:
For the past thirty years Topaz boats have been chasing gamefish all over the globe. Today's Topaz is a culmination of this experience. Take one look at our well thought out cockpits and you will realize... these boats are built to fish! Every Topaz is equipped with huge fish boxes, tackle storage, rigging stations, live baitwells, washdown systems, rod holders, rod storage.... we think you get the picture. Quite candidly, a Topaz boat has more fishing standards than any boat in her class.