TRITON BOATS BOAT COVERS FROM NATIONAL BOAT COVERS
National Boat Covers offers the widest variety of high-quality boat covers for Boats. Choose the perfect fit boat cover for your exact model and size Boat using our drop down selector menu. Our boat covers are made with waterproof heavy-duty marine grade fabrics such as Sunbrella, Sunflair, and Marinex. These are the best semi-custom fit covers on the market today.
Call our USA based cover experts for assistance. 800.616.0599.

Find your TRITON BOATS boat cover below: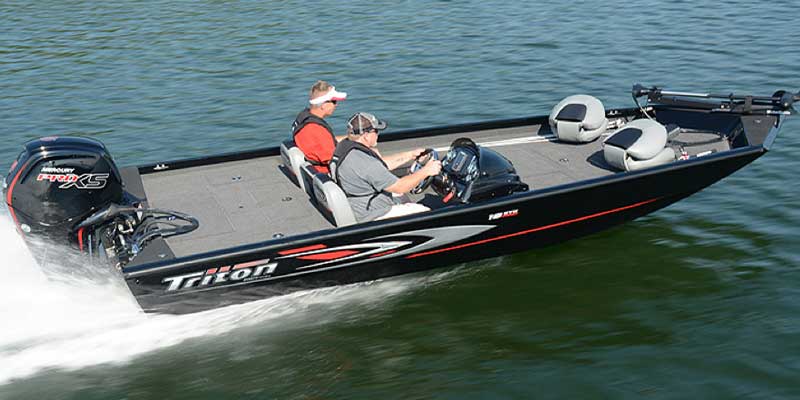 ABOUT TRITON BOATS
Catering to the sportfishing boat market, Triton Boats provides an extensive variety of fiberglass and aluminum hull boats. Tournament bass boats, fish and ski, as well as pontoon boats are built by Triton to exacting standards. For additional consumer assurance, Triton includes a 3-year warranty on most watercraft items and a lifetime warranty on the boat's hull.
TRITON BOAT FACTS
Triton is proud of its boat's look, but they really believe it's what's inside that really counts. Triton boats feature the most advanced design, materials, construction methods, and safety engineering in the entire fishing boat industry. The company uses aircraft technology in the hull construction - there's no wood in a Triton boat. Triton's innovative engineering approach enables every hull to carry a lifetime warranty, plus a three-year warranty on most Triton-installed components. And, most important of all, every Triton boat is designed and built with customer's complete safety in mind.
Popular Triton Boats Boat Models:
1648SFB
1648SFB-M
1650 SPORT
1650CC
1650DS
1650DS CAMO
1032SFB
1231SFB
1236SFB
1258SUV
1268SUV
14 SKIFF
14 SKIFF/OF
1431SFB
1436 JON
1436MVJ
1436SFB
1436SFB-L
1436SFB-M
1440MRV
1440MVJ
1442SFB
1446 CRAPPIE
1448SFB
1448SFB-M
1458SUV
1650DSMV
1650MV
1650MVJ
1650SC
1650SS
1652 T
176 SPORT
1760 SC
177
177DC
177DC EXPLORER
17DC FRONTIER
17SC FRONITER
17SC FRONTIER
17T FRONTIER
18 BAY-FLIGHT
18 BAY-FLIGHT/OF
18 DV
18 EXPLORER
18 EXPLORER DC
18 PRO
18 PRO DC
18 SE
18 SE DC
18 SE TUNNEL
18 SEA-FLIGHT