VIP BOAT COVERS FROM NATIONAL BOAT COVERS
National Boat Covers offers the widest variety of high-quality boat covers for VIP Boats. Choose the perfect fit boat cover for your exact model and size VIP Boat using our drop down selector menu. Our boat covers are made with waterproof heavy-duty marine grade fabrics such as Sunbrella, Sunflair, and Marinex. These are the best semi-custom fit covers on the market today.
Call our USA based cover experts for assistance. 800.616.0599.

Find your VIP boat cover below: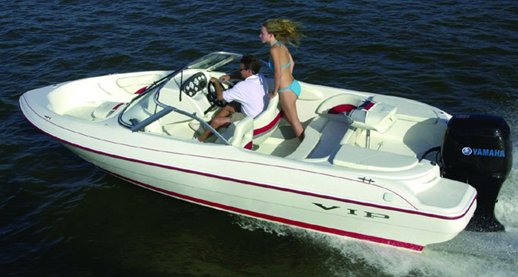 ABOUT VIP BOATS
Founded in 1968, VIP Boats manufacture runabout sport boats and deck boats. Eventually occupying a very large 340,000-plus square foot facility, VIP Boats has engaged in-house construction of many items including upholstery and trailers. The boat company filed bankruptcy in 2008, but Caddo Manufacturing continues to build vessels using the VIP name.
VIP Photo:
1760 VISION LTD
1760 VISION LX
1760 VISION LXC
1760 VISION SBR
1760 VISION SS
1760 VSN XBR CST COMB
1760 VSN XBR CUSTOM
1760 VSN XBR LUXURA
179 F/S
179 FISH & SKI
180 CCF
180 CONVERTIBLE
180CCF
180CCSF
182 BR
182 SBR VISION
183 CONVERTIBLE
183 F/S
183 FISH & SKI
184 BR
142
1520 COMPETITOR
161 CONSOLE
161 STICK
162 F/S
162 F/S COMPETITOR
162 FISH & SKI
1620 COMPETITOR
163 PAN FISH
165 CONVERTIBLE
170 CONVERTIBLE
1700 VISION
1700 VISION LX
1700 VISION SS
171 BASS & BAY
171 BASSLINER
171 BASSLINER FISH & SKI
171 BASSLINER SINGLE CSL
171 FAMILY FISHING
171 FFB
184 XL BR
185 CONVERTIBLE
185 FISH & SKI
185 SBR VEGAS
185 SBR VEGAS COMBO
1850
1850 CB
1850 SS VALIANT
1850 VALIANT
1850 VALIANT LX
1850 VALIANT SS
1850 VANTAGE CUDDY LX
1850 VANTAGE CUDDY SS
1850 VANTAGE LX
1850 VANTAGE SS
186 CCF
1886 SBR VISION
1886 SBR VISION COMB
1886 SBRC
1886 SBRC VISION