WILLARD MARINE INC BOAT COVERS
ABOUT WILLARD MARINE INC BOATS
Involved in the construction of vessels between 16 and 54 feet in length, Willard Marine Incorporated has been operating in the marine industry since 1957. Creating custom-fitted vessels for commercial as well as government interests, Willard Marine Incorporated has experience building aluminum, fiberglass and even inflatable boats. Willard Marine Incorporated boats are adaptable to a wide range of commercial duties including yacht tender, water taxi, tourist viewing vessel and rescue.

Find your WILLARD MARINE INC boat cover below: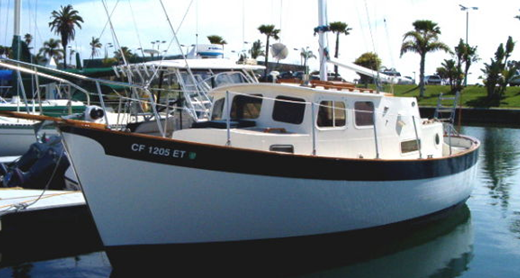 Popular Willard Marine Inc Boat Models:
30 FLYBRIDGE SEDAN/FT
30 LIVEABOARD/TS
30 PILOTHOUSE/PT
30 TRAWLER
30/4 TRAWLER
40 FLYBRIDGE SEDAN/FT
40 NOMAD
40 PILOTHOUSE/PT
40 TRAWLER
40 VOYAGER
40/3 TRAWLER
NOMAD
VEGA 30 HORIZON MTRSLR
VEGA 30 NOMAD
VEGA 30 SEARCHER
VEGA 30 VOYAGER
VOYAGER
Willard Marine Inc Facts:
Serving as a global leader in composite boat manufacturing since 1957, Willard Marine, Inc. is a recognized pioneer in the design and construction of high performance boats. In the 1980s, Willard Marine expanded its focus from recreational and commercial use to include military, law enforcement and public safety requirements. With over 50 years of design, engineering and manufacturing experience, repeat customers include the US Navy, US Coast Guard, Homeland Security, NOAA, Law Enforcement Agencies, and foreign governments alike. These are the most challenging customers in the world and represent the most demanding requirements. In response, Willard Marine boats have an unsurpassed record of reliable and durable performance under the most demanding conditions. It is no accident that the US Navy has placed Willard Marine RIBs on almost every significant surface ship in its fleet, more RIBs than all our competitors combined.