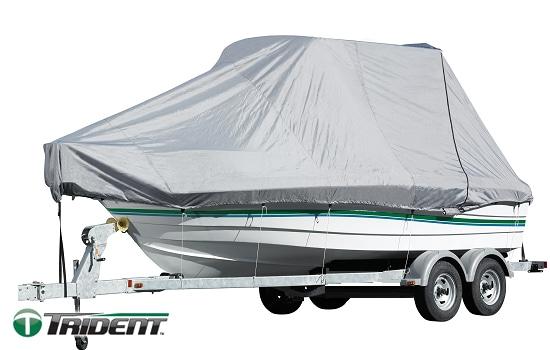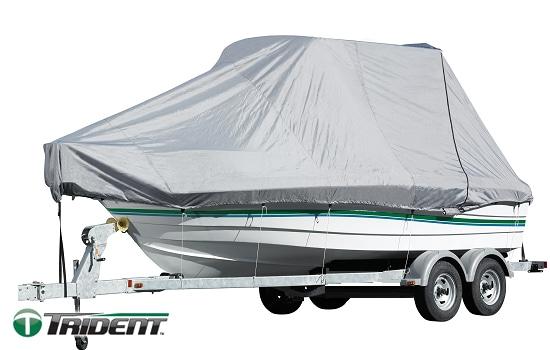 Fully enclosed storage cover to protect your investment.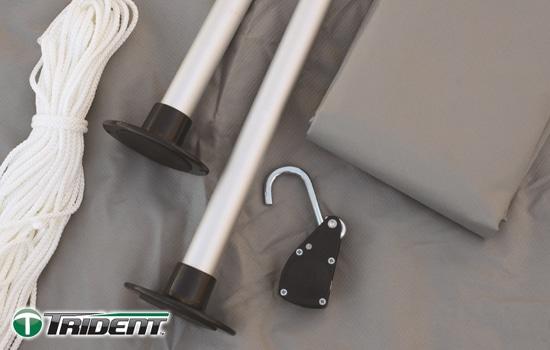 Includes support poles, tie down rope and ratchet kit.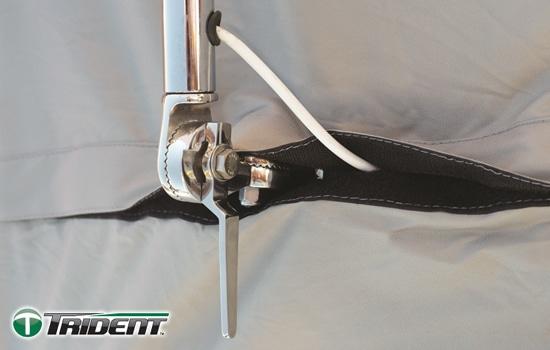 Velcro slot at back of top to accommodate antennae and rod holders.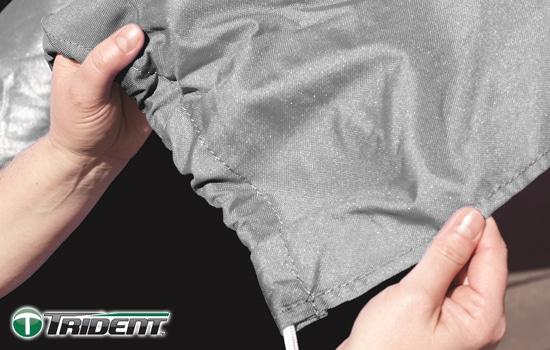 Heavy duty marine grade fabric with cord sewn into hem.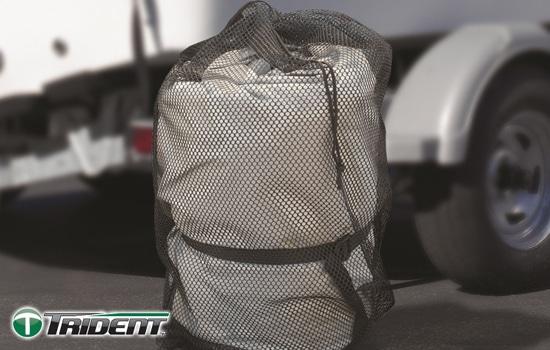 Convenient anti moisture storage sack.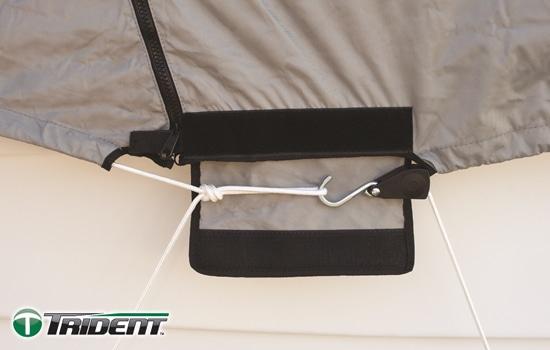 Easy access rope and ratchet system to cinch up bottom of cover.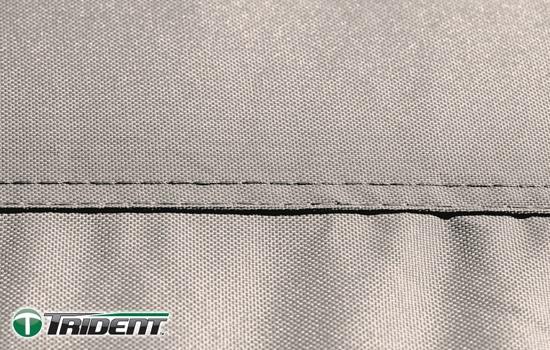 Weather resistant anti wick thread seams.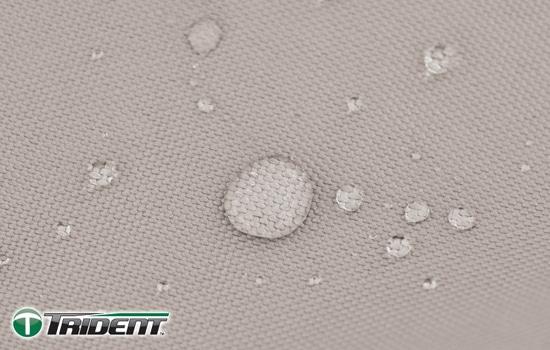 8 oz. poly guard fabric, mold and mildew resistant.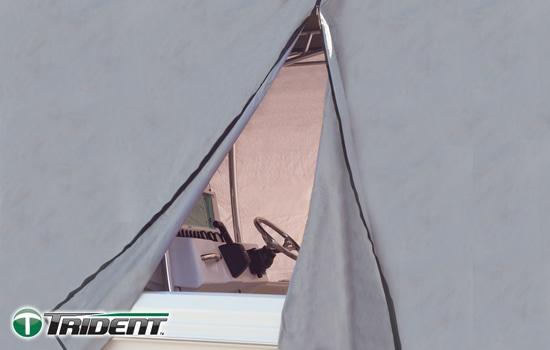 Convenient full height access zipper at rear of top.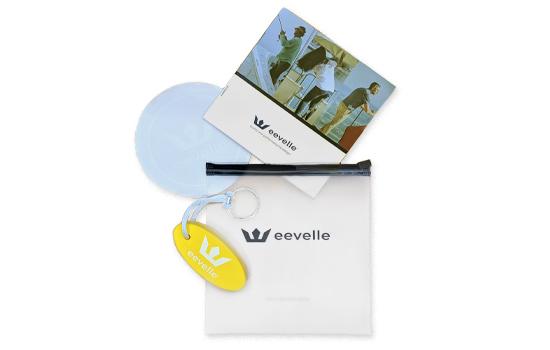 Complementary Eevelle brand kit including keychain, decal and catalog.
Customer Photos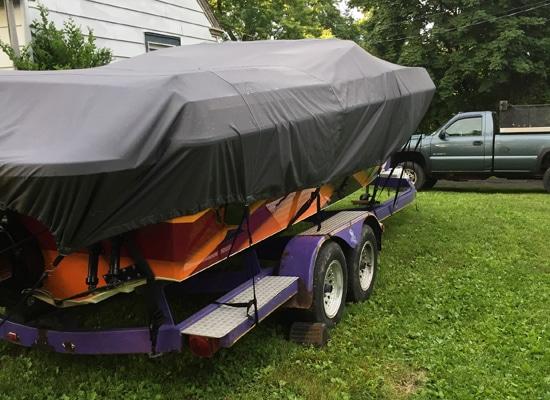 Product Photos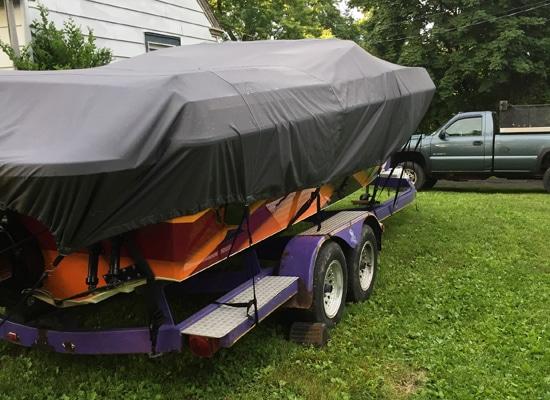 Professional Design:

UV Inhibitors
Marinex Fabric
Waterproof Material

FEATURES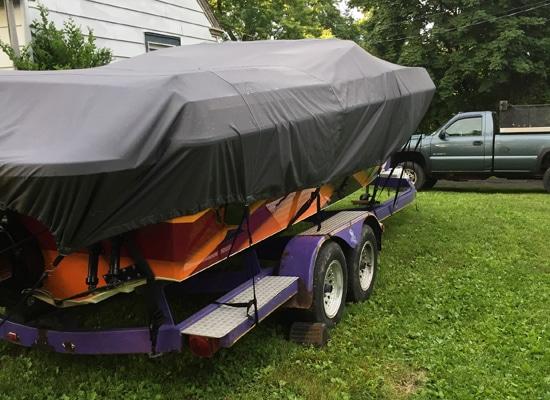 Professional Design:

UV Inhibitors
Marinex Fabric
Waterproof Material

FEATURES
---

T-TOP BOAT COVERS
T-Top Boat Covers are designed to provide outstanding protection for a variety of fishing and pleasure boats including Walk Around Cuddy Boats with Hardtops, V Hull Fishing Boats and Bay Boats with T-tops.
TRIDENT T-TOP BOAT COVERS
The ultra-durable Trident(TM) Series boat cover is designed to protect t-top boats against dust, debris and damage caused by harsh UV rays. Innovative weather-resistant 8 oz. marine grade polyester fabric paired with expert tailoring promote a snug, universal fit on all t-top boats. Trident(TM) boat covers promote easy-to-use protection, prolonging the life of any t-top boat. All Trident boat covers include a 2 year warranty.
Buy your boat cover direct from us for peace of mind and huge savings!

COMPANY FEATURES
Free nationwide shipping

Ships next day direct to your door

Live phone support
T-TOP COVER FEATURES
2 Year Warranty
UV protection from sun damage
Mold and mildew resistant
Universal Fit


OUT OF STOCK
We're Sorry. The item you have selected is currently Out of Stock. Please make an alternate selection. If you need assistance please call 800-616-0599.
The item you have selected is currently Made To Order. Order will be changed into Made To Order.
CUSTOM PRODUCT
PLEASE NOTE: The item you selected is considered a custom product. As such, it is not eligible for a refund once the order has been placed.
If you understand and agree to this condition, and would like to continue with your purchase, click the "Agree" button below.
For assistance, please call 800.616.0599