Time to gear up! Summer is in full swing and want you to gear up for the sun and prepare for the fall. While supplies last, save up to 65% on the best covers available anywhere. The elements will stand no chance against you! Stock is limited, so don't wait! No promo code necessary. Prices as listed. All deals while supplies last only.
HOTTEST DEALS
Save big on the best boat covers while supplies last!
CONVENIENCE AND PROTECTION AT A GREAT PRICE
The Wake Series offers a superior quality boat cover that's easy to install. These covers are trailerable and designed to protect your boat through the toughest weather conditions. Our ultra polyester canvas combined with our snug fitting system gives your boat lasting protection from water, sun damage and dirt.
ELITE WATER AND HEAT PROTECTION FOR A GREAT PRICE
The NEW WindStorm CoolTech Boat Cover features Aqualon Edge material that is 100% waterproof, making this an ideal cover to protect your boat from harsh weather. Aqualon Edge fabric is made with Perfecta Marine technology for unrivaled heat reduction, deflecting 30% more heat than other fabrics. This heat deflection ensures that the boat surfaces and interior temperatures stay cool so your boat is always in pristine condition.
SUPERIOR QUALITY. EASY INSTALLATION. PERFECT PRICE.
Protect your v-hull runabout with our Wake covers and save big doing it! The Wake line of covers combines the convenience of universal boat covers with the high quality fabric we are known for. The fabric used for the Wake is designed to be stronger than other covers that use ordinary cotton canvas and it will not shrink or stretch.
PREVENT WATER BUILDUP WITH EASE
The rubber swivel pole base makes installing your boat cover quick and easy. With the ability to swivel and hold the pole in place you no longer have to climb in and out of your boat as you install your cover. The thermo-plastic rubber gives the pad a firm grip, and it's large base protects your flooring from damage caused by standard crutch tips to help disperse the poles weight. This unique 4 piece design with locking wingnut ensures that this base will never end up at the bottom of lake.
GREAT ADD-ONS
Make the most of your boating adventures with these top selling add-ons!
Wake Full Outboard Boat Motor Covers by Eevelle will add value to your boat by protecting the engine to keep your motor running for a long time. Wake Full Outboard Boat Motor Covers are made from durable 600D Marinex marine canvas that has been solution-dyed so you will never have to worry about fading, color bleeding, and staining.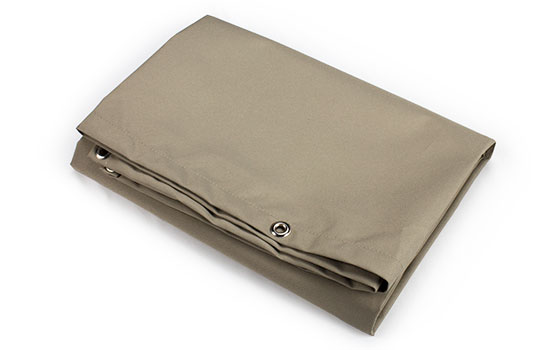 Windstorm fabric tarps are made from exclusive Marinex fabric, the same material used for Windstorm boat covers. These tarps are engineered to stand up to any outdoor challenge. The superior quality is obvious in the feel of the material and the strength of the construction.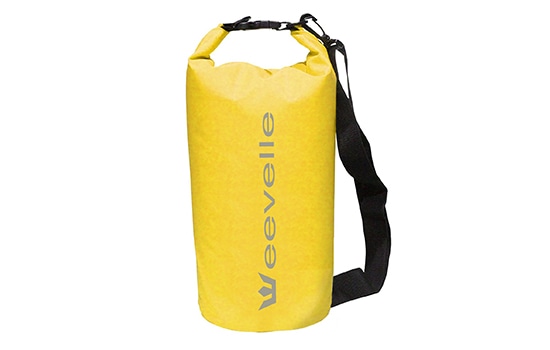 Protect your valuables and goods that need to stay dry. Our waterproof dry bags are the perfect way to keep articles dry while boating, camping, traveling etc.